Welcome to the 9th Oshawa Sparks
This sight is a work in progress.
Welcome to the 9th Oshawa Sparks. We are from Ontario Canada. This sight is about what we are doing. Join Crystal your host on here journey in the Girl Guides. Don't forget to check out Crystal's Story to find out how she found out about Sparks and why she joined.
Badges and Crest we have earned
Some of the badges I have earned are:
1. Being a Spark
2. Bone Builder(Challenge)
3. Mmm Mint Cookie Challenge
4. Cross Canada Challenge for the Territories.
5. Zoe's trek Around The World "China"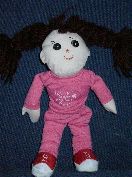 Hi I'm Crystal
Our Unit Service project this year is for an animal shelter. We are saving old blankets and towels to wrap the animals in, at the shelter.
We are also saving USED stamps for the CNIB to buy a halter for a guide dog. If you would like to SEND ME YOUR USED STAMPS to help us buy a halter please email me.
A special thank you to Brownie Troop 256 for all of the stamps. It is brings us closer to getting a harness for the CNIB guide dogs.